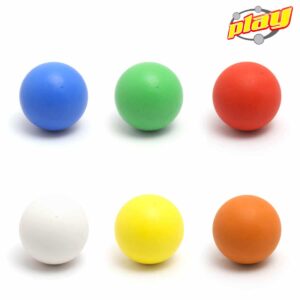 Bouncing ball G-force – Play
Bouncing ball G-force – Play
$8,00 USD - $14,00 USD
The G-FORCE juggling ball is the best rubber bouncing ball in the world with a 90% bounce ratio.
G-FORCE is the perfect choice for all the jugglers that want to practice the discipline of bouncing buying a good quality prop for a low price.
It feels great in your hands, cleans up great with soap and water and most of all never loses its bounce, even at low temperatures.
All our juggling balls are sold by unit.